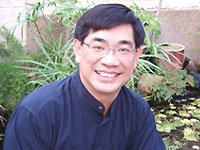 Wah Lok - Malaysian Songwriter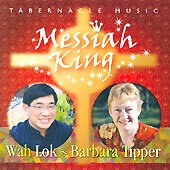 Award winning songwriter Ng Wah Lok has written more 100 songs spanning a period of 25 years. In 1981, he wrote the song Every Time I Pray. The Mandarin version of that song made a global impact in Mandarin churches all over the world. There are at least 10 recordings of that song alone.

In year 2001, he released his debut album Every Time I Pray. Some of his songs from that album, Every Time I Pray, Approved in Every Way and How I love to worship are commonly used by many Malaysian Churches.

In July 2002, he released of his second album Shining Stars which has another 12 of his original songs. Many of the songs in this album have interesting lyrics from life experiences. Wah Lok wrote Brother let me stand in 1983 for his friend Leslie Koch who was dying from colon cancer. She moves her feet to dance is song of a young girl who was paralyzed due to viral infection in her brain. She was miraculously healed by intense prayer and fasting. Shining Stars is about Wah Lok's students at Tung Ling Seminary becoming shining stars for God. Unheard Voices is a rare song about marginalized people who often have no chance to voice their difficulties.

In 2007, Wah Lok release his third album Messiah King. Messiah King contains 10 original songs, 8 of which were co-written with Australian lyricist Barbara Tipper. One of the songs in the album , Harvest of the Field won the Australian Gospel Award 2004 for the Best Hymn. Another song Birds and Bees went all the way to the finals for the year 2006. Wah Lok also collaborated with Fernando Brito from Portugal, a professional wind instrumentalist, who recorded Every Time I Pray in Portuguese. The song One Voice, One Heart was used for the National Prayer Rally 2003 in Malaysia.

Wah Lok is also a Bible Teacher and has written many teaching materials for worship, song writing and prayer. He is the founder of www.tabernaclemusic.net which is one of Malaysia's top worship website which generated more than 2 million hits and 200,000 visitors.
E mail: wahlok.fgt@gmail.com

[ Listen to Songs ]