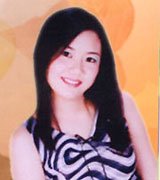 Diana Wee
Diana is a young singer and composer who has just recently came in to the music industry. This Taiping-born girl now living in Kajang has been singing for as long as she can remember. She credits her love for music to her music loving family.
All through her years, she has been actively singing in church, her school choir as the conductor, and in university functions. All this, without any formal vocal training or exposure. She started composing songs at the age of 16, inspiration coming to her while just sitting at the piano. Little did she know that these songs would someday be compiled into an album. A turning point in her life was when she sang a self-composed song at a friend's wedding. Soon after, invitations started flooding in, and she sang at several other weddings and public functions such as The Lutheran World Federation Night in PJ Hilton, Youth Celebration in New Era College, and Christmas Celebration of 2002, and 2003 in Universiti Kebangsaan Malaysia.

Her debut album, Your Love Remains, consists of 16 songs, all composed and sang by herself. This is not just her debut album into the music industry but also a window into the formal world of music. Her songs are an expression of her feelings, a response to the situations that she is in, about her faith, hope and passion.

The album-titled track "Your Love Remains" is a song that reflects her faith and belief in an ever-faithful Creator, as she lives in an ever-shifting world. She expresses her feelings, in the song "On This Day", that was especially composed for a friend's wedding; about the joy of having found that special someone.