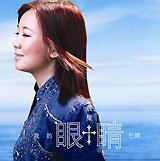 Chen Sing
Chen Sing
– Songwriter/Assistant Professor
It is extremely rare to find a song writer who is also an Assistant Professor of a University. Well, Chen Sing is such a rare discovery. This song writer has a great passion for music, and plays the piano, guitar, and harp. She has written hundreds of songs and produced several of her own albums. Some of her works had been awarded best music by the World Chinese Gospel Music Songwriting Contest.

While staying in the United States, she was involved in planting the Immanuel Chinese Church where she was actively involved in worship leading, evangelism and discipleship training. After graduating with a doctorate, she continued with her theological training at Chicago Trinity Evangelical Seminary.

In year 2000, she became Music Director of All the Earth Music Ministry, and produced several albums such as Sing to the Lord, Are You Willing? and Worship the Lord.

Chen Sing has a voice that moves hearts. She captures the emotions of the songs very well, especially with a live audience. She has sung in Asian churches in Chicago, New York, Indiana, New Orleans, Oklahoma, and Arkansas and also conducted numerous worship seminars and revival meetings.

She has since returned to Malaysia and works as Assistant Professor in a local University. She hopes to build a new chapter in Chinese Gospel music in Asia and continue to share the love of Jesus with the music God has given her.
E mail: chensing@alltheearth.org